The Research Division is proud to host a great group of investigators and technicians.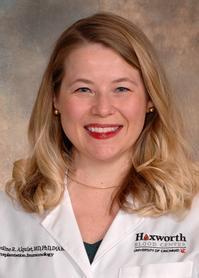 Caroline Raasch Alquist
Chief Transplantation-Services Officer; Director of Transplantation Immunology & Therapeutic Apheresis; Hoxworth Blood Center, COM Hoxworth Blood Center
5074 Hoxworth Center (4-5)
Dr. Alquist is a triple-boarded transfusion medicine and histocompatibility pathologist, uniquely invested in the intersection of transplant services and transfusion medicine. She serves as Hoxworth Blood Center's Chief Transplant Services Officer, medical director of their mobile and fixed site Apheresis Program, and Cincinnati's only active ASHI-accredited HLA director for their Transplantation Immunology Division. She is actively involved in ASFA, a national association of apheresis professionals; ASHI, a national society of histocompatibility specialists; and AABB, an international transfusion medicine and cellular therapy organization.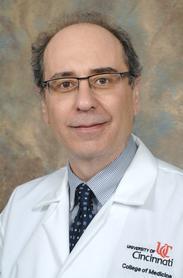 Jose A. Cancelas
Professor, COM Hoxworth Blood Center
5072 Hoxworth Center (4-5)
Dr. Cancelas clinical interests are hematopoiesis (blood cell formation), cell therapies and transfusion medicine. His research into the role of the Rho protein family of GTPases in health and leukemia has clarified the cellular and molecular mechanisms of hematopoietic stem cell (HSC), granulocyte progenitors and platelet survival. His transfusion medicine and cell therapy research works to identify novel methods to preserve red cell, platelet and plasma and generate alternative blood and cell products to cover unmet clinical needs in cancer and trauma. He is internationally recognized for his expertise in stem cell biology and pathogen inactivation of blood and cell therapies.

Dr. Cancelas awards include the AABB David B. Paul Prize for Innovative Research in Transfusion Medicine, Cincinnati Business Courier Healthcare Heroes Innovator Award Winner, and the National Blood Foundation Hall of Fame.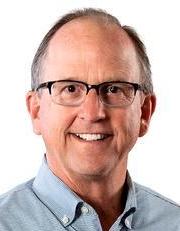 Thomas B Leemhuis
Program Director - TTS, COM Hoxworth Blood Center
5015 Hoxworth Center (4-5)
Director of Cellular Therapies, Hoxworth Blood Center
Associate Professor of Pediatrics, University of Cincinnati
Provide technical and administrative leadership for 8-person team responsible for processing all bone marrow, peripheral blood apheresis products, and umbilical cord bloods for transplantation at either UC Health, Cincinnati Childrens'Hospital Medical Center, Jewish Hospital, or Akron Children's Hospital.
Provide late stage process development, regulatory submission assistance, and c-GMP compliant production of cell therapy products for phase I/II clinical trials at local area hospitals. Responsible for all staff training, SOP and batch record development, and coordination of all production-related activities, including quality control testing, materials management and facility maintenance.
Define and maintain Quality Management Plan for the Cellular Therapies Division. Maintain FACT and AABB accreditations for Cellular Therapies Division.
IND sponsor for one investigational agent (CD34+ selected peripheral blood progenitor cells) being tested for safety and efficacy in two phase 2 clinical trial protocols at CCHMC; under two separate INDs with FDA.
Designed and maintain fully validated class 10,000 clean room facility. Author of all facility maintenance, cleaning and environmental monitoring procedures.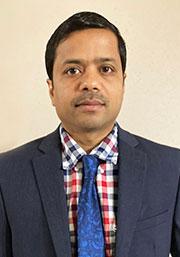 Ramesh Chandra Nayak
Research Assistant Professor, COM Hoxworth Blood Center
Hoxworth Center (4-5)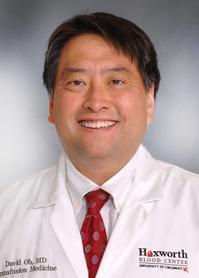 David Oh
Associate Professor of Clinical, COM Hoxworth Blood Center
5012A Hoxworth Center (4-5)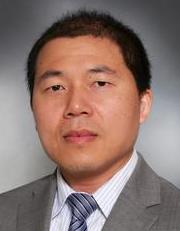 Xuefeng Wang
Associate Professor, COM Hoxworth Blood Center
5072 Hoxworth Center (4-5)
My laboratory
is dedicated to biomedical studies with innovative biophysical and biochemical approaches. Our current research focuses on the mechanobiology and enzymology of blood cells including platelets, monocytes/macrophages and neutrophils. We develop state-of-art DNA-based biosensors to visualize and map the forces and DNase activities generated by these cells, and investigate the physiological functions of these cellular forces and membrane-bound DNases during hemostasis and innate immune response.
Professional Experience
Associate Professor, Hoxworth blood center, UC, 08/2023 – Present
Associate Professor, Iowa State University, 01/2020 – 07/2023
Assistant Professor, Iowa State University, 08/2015 – 12/2019
Postdoctoral Fellow, UIUC, 05/2010 – 07/2015
Ph.D. Purdue University, 09/2004 – 12/2009
M.S. Tsinghua University, 09/2001 – 07/2004
B.S. Tsinghua University, 09/1997 – 09/2001
Carolyn Lutzko, PhD
Division Director, Regenerative Medicine and Cellular Therapy, Hoxworth Blood Center
Associate Professor, Pediatrics, Hoxworth Blood Center Academic Unit. Director, Cell Manipulations and Development Laboratories, Translational Core Laboratory, Division of Experimental Hematology and Cancer Biology, CCHMC.
Kristina Marie Prus
Assistant Professor of Clinical-Affiliate, COM Pathology CCHMC Affiliate
Health UC - Georgetown
Stephanie Kinney
Associate Professor of Clinical-Affiliate, COM Pathology CCHMC Affiliate
Health UC - Georgetown
Research Staff at Hoxworth
Shawnagay Nestheide
Fatima Mohmoud
Margaret O'LearyReplace with your text
Research Staff at Dr. Cancelas' Laboratory at the Cincinnati Children's Hospital
Shailaja Hegde PhD, Research Scientist
Abhishek Singh PhD, Research Associate
Ashley Wellendorf