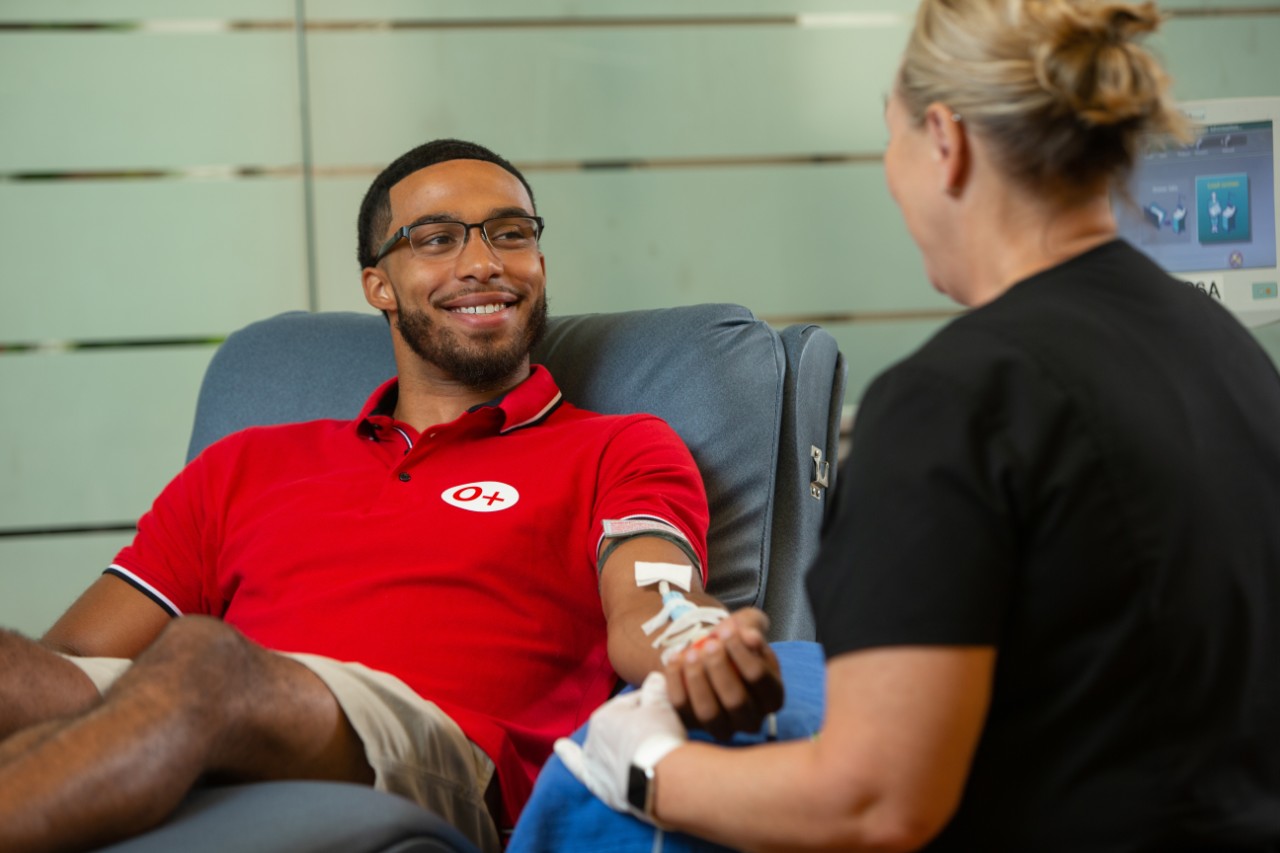 Hoxworth Blood Center, an internationally-recognized leader in transfusion medicine, was founded in 1938 and is the second oldest blood bank in the country. Hoxworth serves more than 30 area hospitals and medical centers and collects more than 90,000 units of blood products to help save the lives of patients in area hospitals.
Hoxworth Blood Center has been actively recruiting convalescent plasma donors for the treatment of severe COVID-19 infection. Individuals that are recovered from COVID-19 and symptom-free for 14 days may qualify.  

Saving Lives
Hoxworth Blood Center serves over 30 hospitals in Ohio, Kentucky and Indiana, providing blood and service to the entire region while remaining self-sufficient and financially sound.
TRANSDISCIPLINARY TEACHING & RESEARCH
As a division of the University of Cincinnati as well as a trusted partner of University of Cincinnati Medical Center and Cincinnati Children's Hospital Medical Center, Hoxworth promotes and supports research to help save lives.
TRANSFUSION MEDICINE
Hoxworth's patient services division improves the health of individuals through services such as Therapeutic Apheresis, Red Blood Cell Exchange and Photopheresis
I am so thankful that there are amazing, selfless, lifesaving heroes out there that are willing to donate their blood. Without these donations, I wouldn't be here to celebrate life's many tiny miracles.
Heather Bennett Blood Recipient
450
blood & platelet donors needed every day
3
lives that can be saved with every whole blood donation
7
Neighborhood Donor Centers throughout the Tri-State