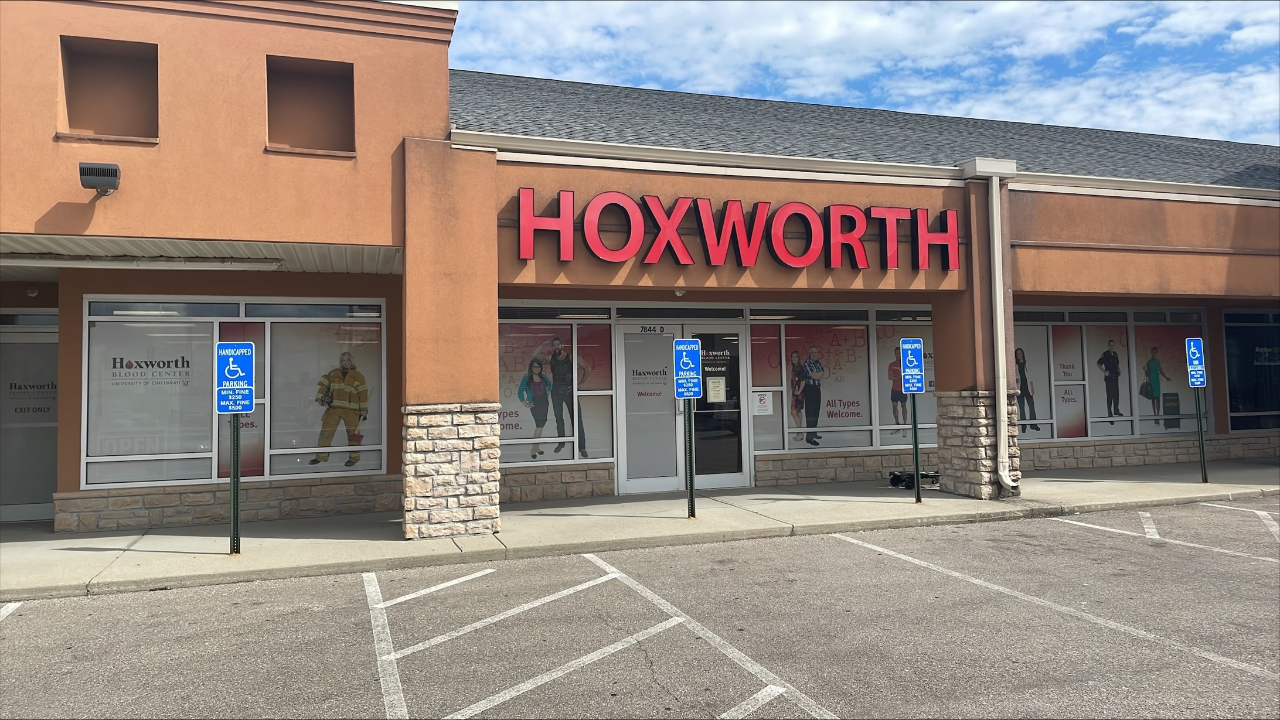 Whole Blood, Red Blood Cell and Platelet donations taken at this center. This Neighborhood Donor Center is located in Mason, Ohio near the Voice of America MetroPark.
Schedule your donation by calling the phone number (513) 451-0910 or click the button below.
Very quick and professional crew.
Trav Google Review
Hoxworth North Hourly Schedule
Days
Open
Closed
Monday
10:30 am
6:00 pm
Tuesday
10:30 am
6:00 pm
Wednesday
 
CLOSED
Thursday
8:00 am
3:30 pm
Friday
8:00 am
3:30 pm
Saturday 
(Open 2nd & 4th Saturday of the month)
8:00 am
3:30 pm
Sunday
 
CLOSED
Holiday Hours: 
12/24/2023 - Christmas Eve
Hoxworth Blue Ash & Hoxworth Ft. Mitchell open 7am to 2pm.
12/25/2023 - Christmas Day
All Neighborhood Donor Centers CLOSED.
12/31/2023 - New Years Eve
All Neighborhood Donor Centers open regular hours.
01/01/2024 - New Years Day
Normal Neighborhood Donor Centers open from 10am to 4pm.
Off Tylersville Road behind Raising Canes, next to Fricker's