Transplantation Immunology
The Transplantation Immunology Division (TID) at University of Cincinnati's Hoxworth Blood Center is a state-of-the-art histocompatibility and immunogenetics testing laboratory.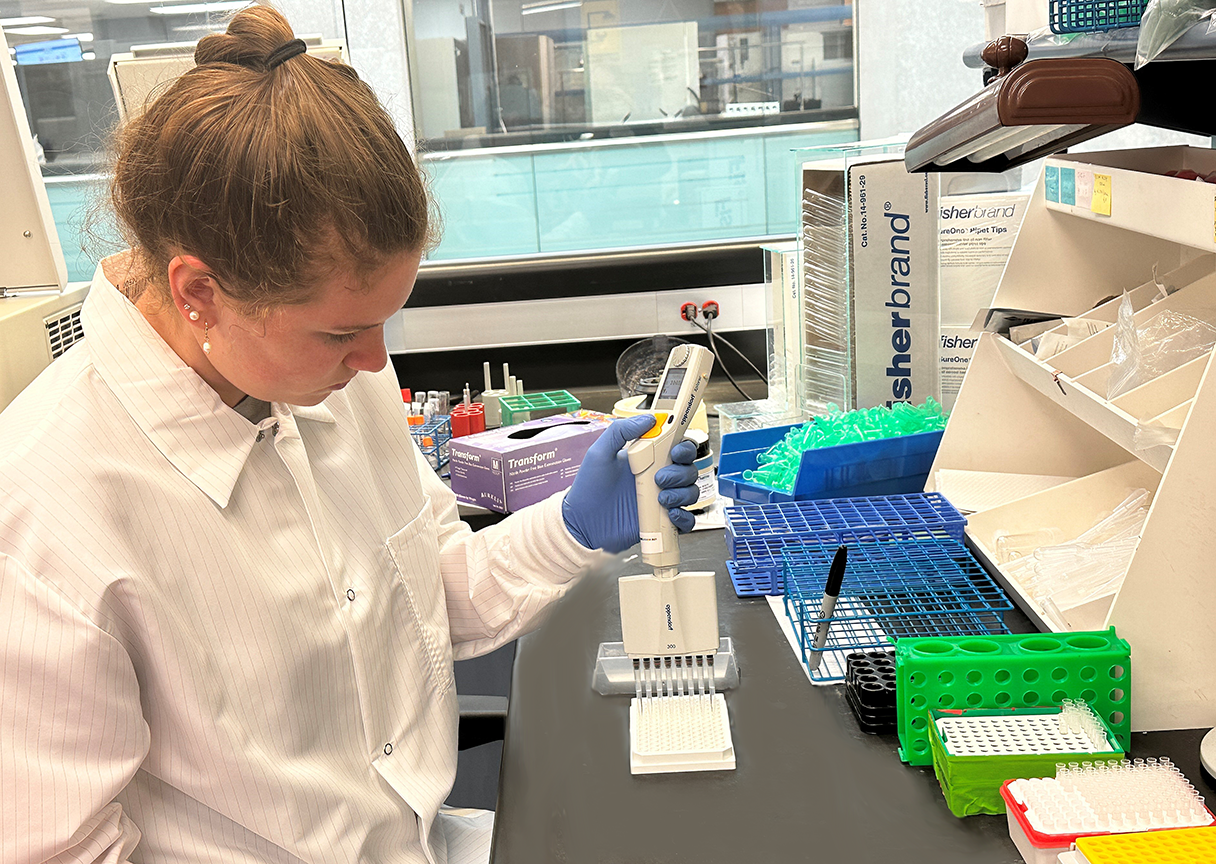 The TID provides HLA testing and consult services for:
solid-organ transplant programs
hematopoietic stem cell transplant programs
transfusion medicine services (platelet refractoriness workups)
primary and specialist care (disease association and drug sensitivity testing)
clinical trial and basic research 
The Hoxworth TID is accredited by the American Society of Histocompatibility and Immunogenetics (ASHI).
A list of our services is available via the requisition form linked below or as listed at the bottom of this page. Additional tests may also be available to further characterize antibodies. Please contact us below for additional information.
Routine hours: 6 a.m. Monday through 6 a.m. Saturday
On-Call service: available 24/7, including holidays and weekends 
For pricing, turnaround times, and other information, please contact us by clicking the button below:
TID Laboratory Office Phone: (513) 558-1500
TID Laboratory Phone: (513) 558-1574
TID On-Call Phone: (513) 526-9057
TID Fax Number: (513) 558-1522
Paul A. Brailey, Assistant Director: Phone: (513) 558-1505

Dr. C. Alquist, Director: Phone: (513) 558-1500
Laboratory Menu

| | |
| --- | --- |
| CODE | TRANSPLANTATION IMMUNOLOGY |
| T10 | Virtual Crossmatch with Interpretation |
| T24 | Molecular ABO |
| T251 | Intermediate Resolution HLA Confirmatory Typing Class I (per locus) |
| T252 | Intermediate Resolution HLA Confirmatory Typing Class II (per locus) |
| T30 | DNA Isolation and Storage |
| T331 | High Resolution HLA Typing - NGS Class I (per locus) |
| T332 | High Resolution HLA Typing - NGS Class II (per locus) |
| T35 | Engraftment/Chimerism Monitoring |
| T511 | Intermediate-High Resolution HLA Typing Class I (per locus) |
| T512 | Intermediate-High Resolution HLA Typing Class II (per locus) |
| T541 | Autoantibody Panel Group 1 |
| T542 | Autoantibody Panel Group 2 |
| T543 | Autoantibody Panel Group 3 |
| T551 | IgG 1-4 subtype by Luminex SAB Class I |
| T552 | IgG 1-4 subtype by Luminex SAB Class II |
| T591 | HLA Antibody Identification by Luminex SAB w DTT Class I |
| T592 | HLA Antibody Identification by Luminex SAB w DTT Class II |
| T60 | MICA Antibody Screening |
| T61 | HLA Flow (per B and T cell) or CDC Crossmatch |
| T631 | HLA Antibody Titers by Luminex SAB w DTT Class I |
| T632 | HLA Antibody Titers by Luminex SAB w DTT Class II |
| T67A | AT1R Antibody |
| T67E | ETAR Antibody |
| T68 | Platelet Antibody with HLA Class I Screen |
| T691 | C1Q Binding by Luminex SAB Class I |
| T692 | C1Q Binding by Luminex SAB Class II |
| T692 | C1Q Binding by Luminex SAB Class II |