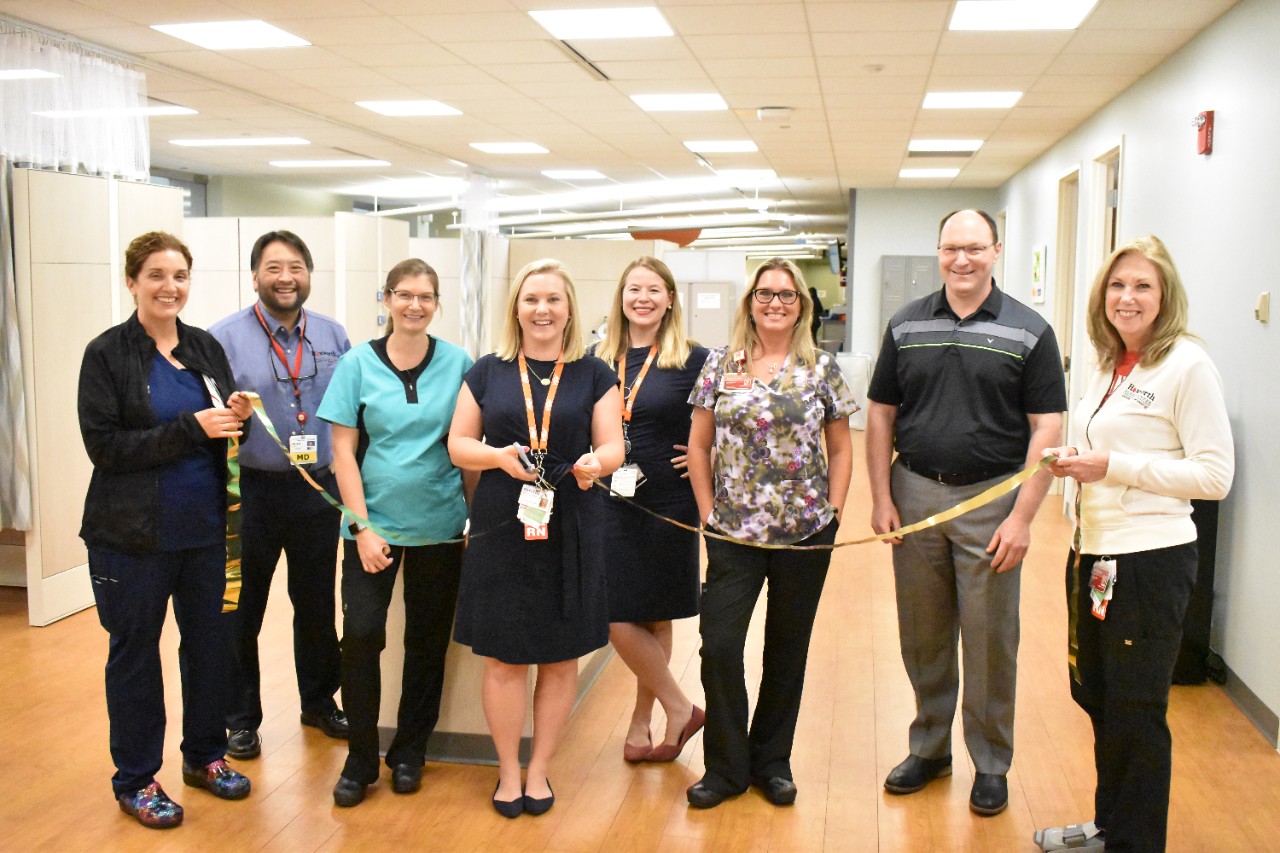 Hoxworth celebrated the grand opening of this new space with light refreshments and a ribbon-cutting ceremony on July 7, 2022. The newly renovated Apheresis Center features four expansive pods to accommodate increased stem cell collections while improving the comfort and care of these unique donors.
In addition to performing therapeutic procedures across the region at our partner hospitals, you can also find our apheresis team members in Hoxworth's Apheresis Center. In this specialized area of our Highland Ave location, apheresis nurses collect specialized cells for use in stem cell transplantation, therapeutic infusions, and emerging cellular therapies.
Hoxworth's Apheresis team is available seven days a week, working at this fixed site, and at many local hospital inpatient and outpatient sites in their mobile operation footprint.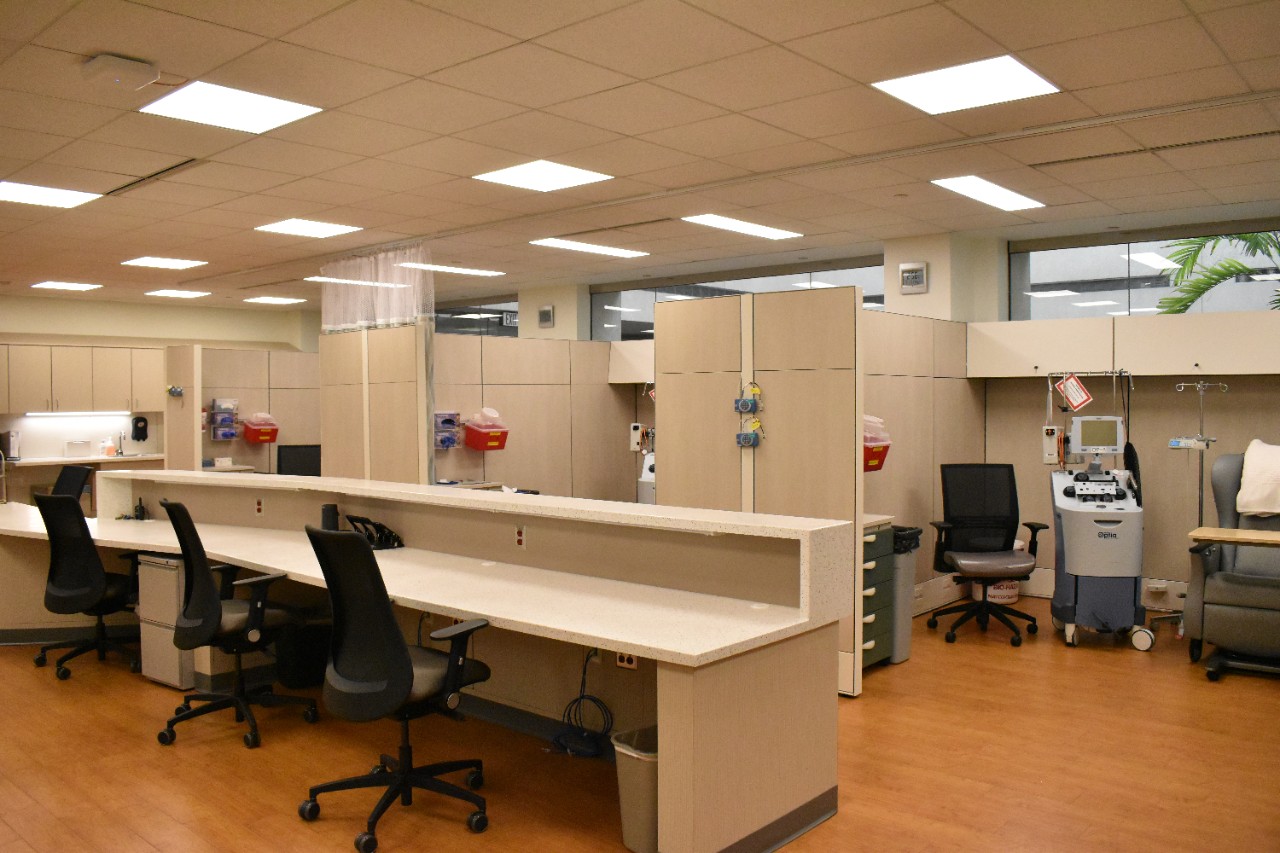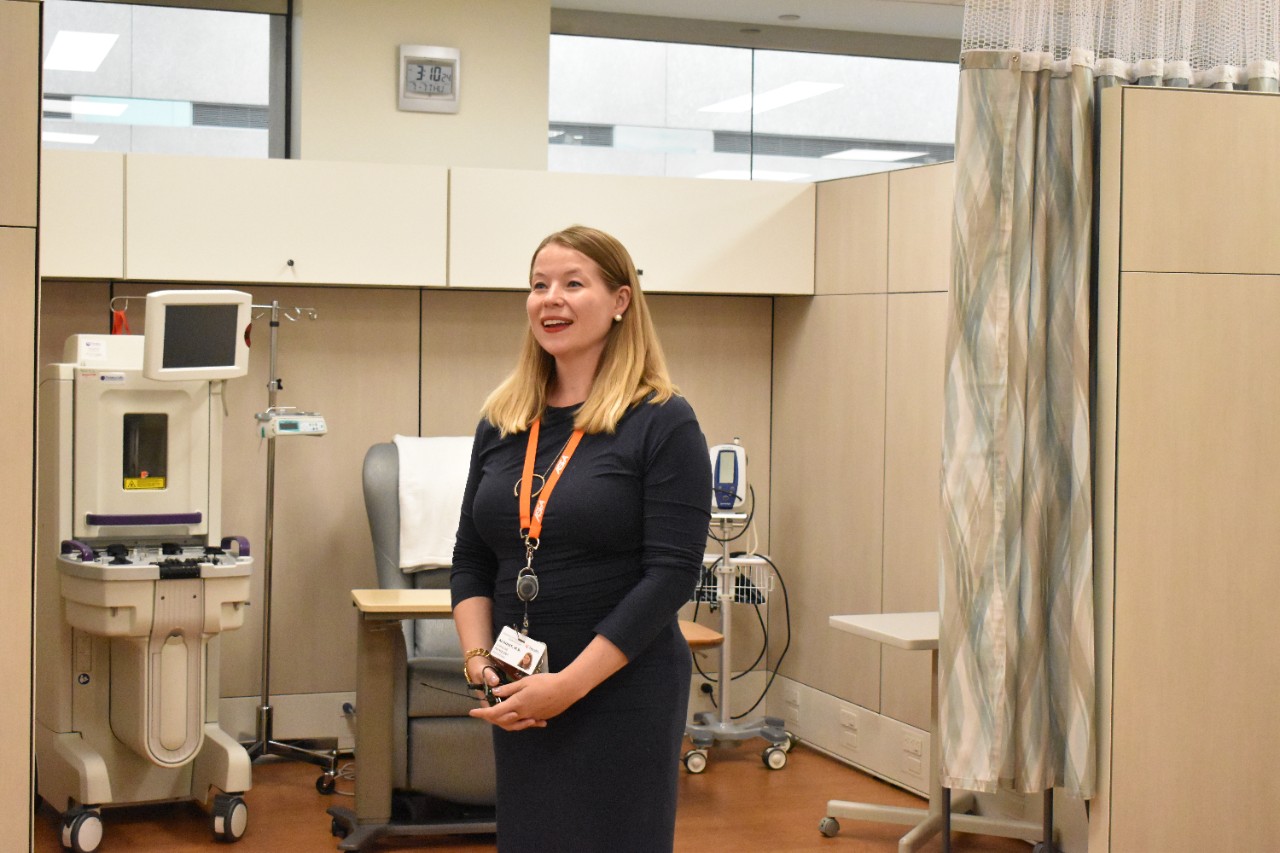 Hematopoietic Stem Cell Collection
Mononuclear Cell Collection
Therapeutic Plasma Exchange (plasma replacement)
Thrombocytapheresis (platelet removal)
Leukocytapheresis (white blood cell removal or granulocyte collection)
Extracorporeal photopheresis (white blood cell treatment)
Red blood cell exchange (red blood cell replacement)
Hoxworth Apheresis Patient Hospital partners include: 
For urgent needs, please call Hoxworth Blood Center Product Management @ 513-558-1538 and ask for therapeutic apheresis RN or MD on call. Alternatively, providers can reach out to their own internal blood banks who have access to Hoxworth's call contact information via Amion.
For non-urgent needs, please use the form below and we will get back with you as soon as possible.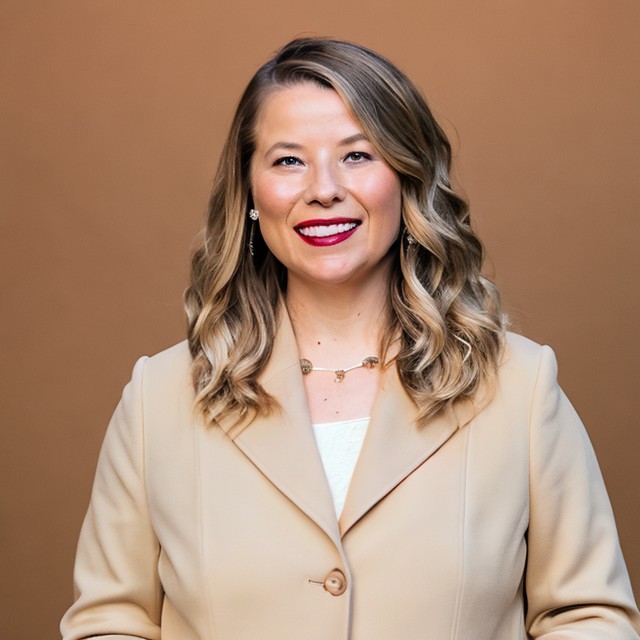 Caroline R. Alquist, MD, PhD, F(ACHI)
Chief Transplant-Services Officer, Hoxworth Blood Center, University of Cincinnati
Associate Professor, Hoxworth Blood Center Academic Unit & Department of Pathology & Laboratory Medicine, UC College of Medicine
Dr. Alquist a triple-boarded transfusion medicine and histocompatibility pathologist. She serves as Hoxworth Blood Center's Chief Transplant Services Officer, medical director of their mobile and fixed site Apheresis Program, and Cincinnati's only active ASHI-accredited HLA director for their Transplantation Immunology Division. She is actively involved in ASFA, a national association of apheresis professionals. She is committed to scholarly work to enhance the practice of transfusion medicine, serving as an author of the recent 2023 ASFA apheresis guidelines, an evidence-based reference document used internationally for clinical decision-making.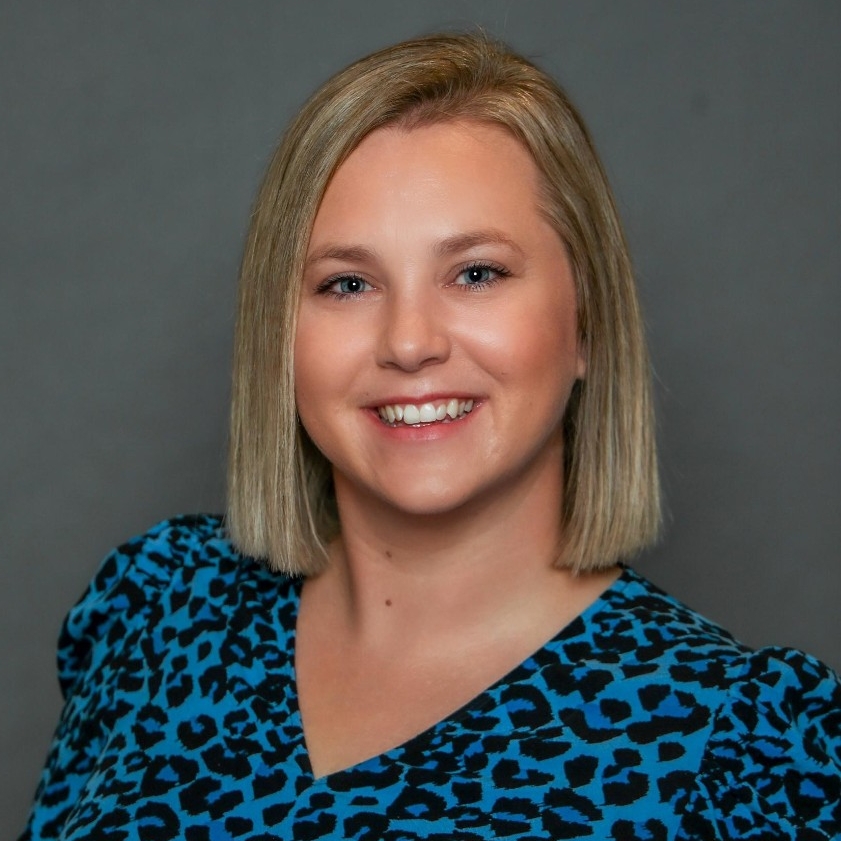 Krystol Weidner, BSN, RN, QIA
Apheresis Manager, Hoxworth Blood Center, University of Cincinnati
Krystol Weidner graduated with a Bachelors of Science in Nursing from the University of Cincinnati. She obtained her Qualification in Apheresis (QIA), an advanced specialty certification, in 2022.
Krystol Weidner is the Apheresis Manager of Hoxworth's Apheresis Program. She has been part of the apheresis nursing team since 2012, assuming the role of manager in 2020. She obtained her ASFA Qualification in Apheresis (QIA) in 2022, a specialty certification that highlights apheresis experience and expertise. She has presented and published on a variety of apheresis topics spanning both pediatric and adult populations. 
If you would like to invite Dr. Alquist to present or attend a meeting, please use the contact form above.
Certificates and Registration
Hoxworth Partners with Be the Match for Stem Cell Collection
In 2022, Hoxworth collected more than 75 products from donors for the National Marrow Donor Program for patients across the world, and we expect to continue to expand these numbers.
"We look forward to helping more patients across the globe as our apheresis collection capacity grows," said Caroline Alquist, MD, PhD, Medical Director of the Apheresis program.
"These donors are giving so much to get to this point, blood work, injections, physicals, so we wanted to provide a comfortable environment for them as they spend up to eight hours donating stem cells to someone they've never met." — Krystol Weidner, RN Manager, Hoxworth Apheresis Dept.
The most common procedure performed at Hoxworth's Apheresis Center is the collection of stem cells from healthy donors. Hoxworth partners with Be The Match (link to: https://bethematch.org/), an organization operated by The National Marrow Donor Program that manages the most diverse marrow registry in the world. Registered individuals from all over the country can be matched as stem cell donors for patients throughout the world. Once a donor is identified and ready to donate, they will be directed to our newly renovated center for a four to eight-hour collection. We strive to provide the best experience possible to these donors that generously donate both their time and cells to those in need.
"All of those women were fantastically upbeat and clearly loved their careers and each other. They helped keep myself and my partner engaged in conversation and teaching us about the equipment, and someone nearby even baked cookies in an actual oven for us.  Can't say enough great things about those ladies and their facility in Cincy!", Donor Testimonial
After a donor is matched to a patient and donates, Hoxworth's Cellular Therapy team packages these precious stem cells for transport to a designated patient's hospital for transplant. 
Frequently Asked Questions
First-time visit experience video coming soon.
For most procedures, we encourage patients and donors to eat a healthy low-fat meal prior to their appointment or procedure time. We also recommend limiting caffeine and avoiding alcohol for 24 hours prior to your donation. During the week leading up to donation, stay well hydrated and consider increasing your intake of high calcium foods such as milk, cheese, yogurt, and green leafy vegetables. You might also consider starting a calcium supplement or multivitamin with calcium. Another option is to take two Extra Strength Tums twice a day.
If you are scheduled to have a central line placed, please follow the recommended time to avoid eating or drinking, if needed, leading up to having your line placed.
Continue to take all regularly scheduled medications unless specifically told to hold them for the donation.
You should dress in layers and wear loose, comfortable clothing like sweatpants and short sleeves. 
Please bring a government issued photo ID. We also recommend you bring a companion, entertainment (such as a book or iPad), and any favorite snacks.
Parking is available in the Bellvue Garage. Parking for the donor is reimbursed. Take sky walk over to Hoxworth Building. Take 1st set of elevators after exiting. Take these elevators to 4th floor. Ask receptionist to be directed to Hoxworth apheresis area.
Yes, there will be a chair available for your companion.
Hoxworth Blood Center only performs direct customer invoicing and does not submit to insurance at this time.